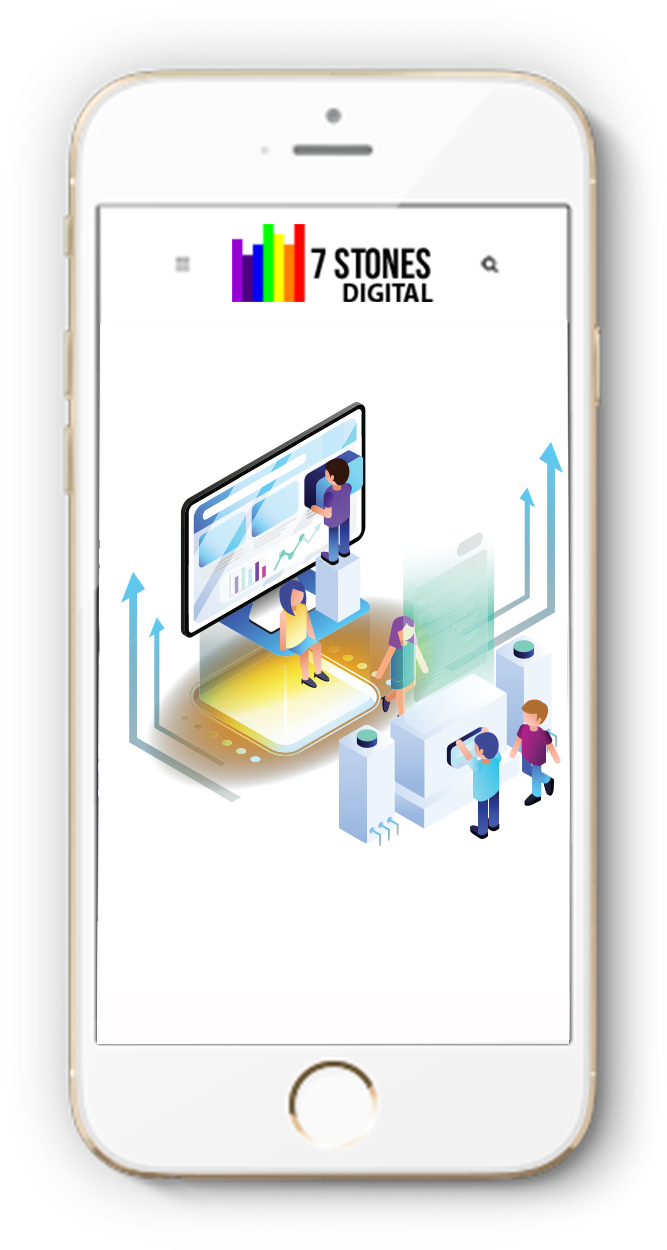 Before "Why" we need to add a para on "What is Audio Video Monetization"
"We are operating in a world where one good video can lead to a massive social following."
In a world where video and audio consumption is higher than ever, we make use of the times to increase your brand exposure. We believe that monetization is the key and work hard to come up with ways to increase your brand visibility.
Video and audio contents are more consumable and accessible compared to traditional platforms. Hence, the right audience would make their way to find your brand at their disposal. This leads to the success of your brand exposure.
start today
Why 7 Stones Digital?
We offer you the best options for the digital audio marketing content. Not to forget the most consumed of all: the moving pictures i.e., the video. We make sure you choose the right and the best platform suitable for you.
All you need is content to put forth your services to your audience. And we craft unique content for your digital presence. Eventually, this leads to traffic in your sites, generating revenue.
The ways we help you monetize
We use platforms that require not justone but a number of ways to monetize the content.
Click the button to get socialmedia audio-video monetizing
We strive to provide Our Customers with Top Notch Support to make their Theme Experience Wonderful
Enquire Now
A Peep into the Future!
Vertical videos
70% of the digital media is consumed through mobile and 90% of the time we use phones vertically.
What does that tell you? Well, it tells us that vertical videos are the best way to capture the attention. Your brand is visible completely on the gadget that your audience are holding. Also, it's the future as smartphones are the dominant way people consume content today.
Finally, secure the content
"It is piracy which is our main competitor"
Steve Jobs
Lastly we offer protection for the content as it avoids losing money in the form of piracy. In a time where there is lot of content out there, we give complete security to ensure you monetize effectively.
A little optimization for brand visibility
Apart from these, we provide optimized description boxes so that your audio and videos are optimized for your audience. Just like content, videos also need to be optimized to reach the intended audience. Despite the different methods, we believe that even with video content, one has to establish presence to inform your audience. Organic growth matters in today's fast paced world. Hence, we offer consistency along with these services that makes your audience aware and exposed enough.
"But you never mentioned YouTube?"
Don't worry! We haven't forgotten the mainstream video and audio platforms like Facebook, YouTube and Vimeo. Though Instagram is a photo-sharing website, the platforms supports short videos. We know the differences between each and when each platform works for your business and your audience.
Because, it's a video-centric world!
We believe that video is a prominent business marketing tool for brand awareness. In this video-centric world, we help you reach the audience before anyone else does in a cost-effective way
Call us today to get Social Media Marketing done.
We strive to provide Our Customers with Top Notch Support to make their Theme Experience Wonderful
Call Now
Tags:
Why Monitization Is important for Social Media?
Social Media Monitization Packages
Social Media Video Monitization
Social Media Audio Monitization