What is a landing page?
A landing page is where a visitor first

lands

on a website from ads.
Short Overview.
Visitors are usually driven via PPC campaigns from different destinations to a landing page. These landing pages convince the visitor and get them engaged in any specific action on the website (the page you are looking at is a landing page with CTA buttons). Here are some most-essential factors influencing the landing page visitors:
The heading should be relevant to Ad.
Additional informations relevant to Ad.
Relevant attractive images
Informations of additional services
The Call To Action (CTA)
Live chat support
start today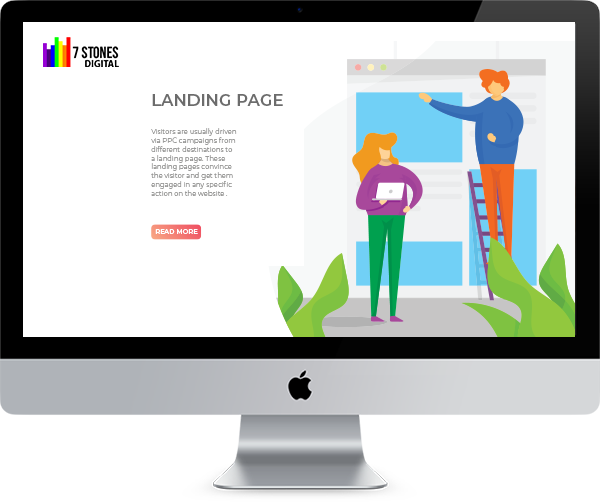 Why Do You Require a Landing Page?
For conversions
Landing pages are like the business and pleasure of any website conversion. Providing the visitors with targeted content, it lets them take next action like form filling, purchasing products etc.
For lead generations
Without leads, it's impossible to generate customers. Lead generation for landing pages is specifically used for capturing personal information of a potential customer such as a name, phone number, etc. This is further used to nurture that customer down your marketing funnel.
For SEO value
Higher the rank, higher the conversions. With specific keywords on the landing page, the SEO value increases, and there is more possibility to rank high in search engines.
To collect demographic data
You can obtain information about who is visiting your site, their behavior, gender, age group they belong to, and so on. This information helps you to target directly at your audience in an effective manner.
To market the offers
Offers always have a hard time to find a place on a website. Placing the offers on the conversion page drives traffic. Also, increase the effectiveness of marketing offer to gain more conversion.
Call us today to get your landing page
designed

or

optimized

We strive to provide Our Customers with Top Notch Support to make their Theme Experience Wonderful

Call Now
WHAT IS THE
COST

OF A LANDING PAGE?

The price of a landing page varies from company to company. The price of a landing page depends on a number of factors, such as Amount of content on the landing page, Testing of the landing page, Profile Creation, Optimization of the landing page, etc.
Features

Fully Responsive Design Across All Devices (Desktop, Mobile, Tablet)

✓

✓

✓

Conversion tracking code setup

✓

✓

✓

Dedicated account representative

✓

✓

✓

Market research

✓

✓

✓

Conversion strategy

✓

✓

✓

1 hour consulting on strategy implementation
-
-

✓

Landing page design

✓

Unlimited Iterations
Unlimited Iterations
Landing page programming/build

✓

1 Iteration
3 Iterations
Multivariate conversion testing
-
1 Iteration
3 Iterations
Copywriting
-
1 Iteration
3 Iterations
User testing
-

✓

✓

Setup of auto responders
-

✓

✓

Confirmation/Thank you page
-

✓

✓

Flash/jQuery interactive calls to action
-
-

✓

Lead forms integrated into CRM (ex. Salesforce.com)
-
-

✓

Performance test reporting
-

✓

✓

Conversion reporting
-

✓

✓

Call tracking
Additional 2500.00 INR
Additional 2500.00 INR

✓

Database integration
By Quote
By Quote
By Quote
Video creation & implementation
By Quote
By Quote
By Quote
Time frame
3 weeks
7 weeks
10 to 14 weeks
Need more information? Call Us: (+91) 93 6337 7776
Click to see the pricing
Categories of Landing Pages!
A standalone landing page is designed specifically for conversions. It includes various categories like a Viral landing page, Infomercial, Click Through and Lead Capture (Lead Generation).
Also named as "Sitelet", a microsite is a small website with multiple pages which is created as an addition/supplement for the main website. This is used for running large campaigns as they help to drive high traffics.
This is a page with a homepage and other product information. This type of landing page requires no extra work to create a separate page. It's just a part of a complete website. You can promote your single service as well as send your customers to the homepage which eventually makes them choose other services offered. This is also a great way to make a profit.
6 Crucial landing page errors that ruin your results.
We provide a wide array of Usable & Flexible Features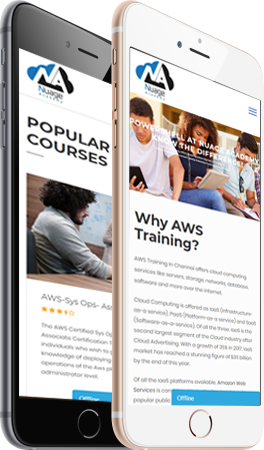 Slow Page Loading
It kills conversion rates, and increases bounce rates. Make sure your page loads within 2 seconds or less than that.
Irrelevant Images
Images with no relevance to products are more likely to confuse and deviate your visitors. Include images that are relevant and speaks your brand's language.
Generic CTA Placement
Wrong placement of CTA makes everything go in haste. Also, avoid white spaces to help focus attention details.
Clustered Design
Too many banners or irrelevant stuff destroys the designs of your website. Keep it simple and attractive.
Irrelevant Title
Title of your landing page should be specific and relevant to key phrases. A clear title focusing on a benefit generally performs the best.
Options To Redirect
Redirection makes people move away from your website. Avoid too many redirects and remove unwanted and broken links.
What Do We Offer To Rectify Landing Page Errors
7 Stones Offers clear, concise, upto the mark and strong landing page design which allure visitors to take an action.
Click the button to build your landing today!
We strive to provide Our Customers with Top Notch Support to make their Theme Experience Wonderful
Enquire Now
Tags:
What is Landing Page?
Landing Page Design chennai
Landing Page Design cost
Landing Page Cost at bangalore
Low Price Landing Page Design