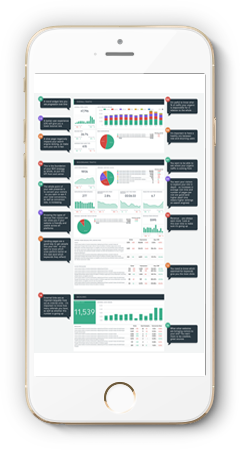 Custom SEO Report
For businesses and organizations with advance, instant SEO reporting needs, 7 Stones Digital offers different tailor-made packages. The reports generated under these packages give you advanced solutions and provide detailed analysis for every month, including:
Revenue and traffic generated each month further bifurcated on the basis of PPC, organic traffic, and digital media.
Google Maps listings dominate the first page when you search for your most important keywords.
start today
Call To Action
Check Our Pricing
Let us explain how we can help you grow --- enter your email address and someone from our team will get back to you--- next
We all know instant SEO reports are imperative for every organization that is trying to convert leads from various digital channels. However, what most of the organizations miss is that quality of the SEO report is equally essential. It is the whole-sole way of grasping how well your SEO is working and how much benefit you are actually absorbing from your SEO strategy. With this, an instant SEO report should also be transparent, thoroughly analyzed, and most importantly easy to interpret.
7 Stones Digital is one of the top SEO reporting companies that does not only offer detailed analysis on monthly basis but also our clients can avail in-depth and advanced reporting feature for full insights on business conversions. These reports are made in a way to give you a 360-degree view of data, traffic generated, conversations, and ROI including cost per lead (CPL) achieved through various channels.
Features of our Custom SEO Reports
Every client, organization, or business that collaborates with 7 Stones Digital for custom SEO reporting plan, receives an instant SEO report every month.
These monthly reports are tailor-made according to every client's unique needs and include relevant analysis such as traffic, revenue details, and other information.
If any of our clients requires more information, different details, and extremely customized SEO reports, we provide additional data keeping in mind all these requirements.
Additionally, every client is assigned a dedicated person who helps them figure out the process and solves every query almost immediately
Our advanced reports have more features such as specific and thorough revenue analysis, traffic analysis, and suggestions for enhanced conversion across various channels.
With advanced reports, it is possible for our clients to gather extra data on revenue and lead generation such as leads via different social platforms and SEO campaigns.
Further, all these reports can be tailored and customized according to client's specific needs for complex data, different formats, and specific analysis.
Advantages of Custom SEO Reports
Custom SEO reports generated by 7 Stones Digital let various organizations successfully manage marketing campaigns, set monthly conversion goals, generate leads efficiently, and track ROI.
These custom reports also help our clients acquire relevant data related to money spent on lead generation, potential leads generated from SEO campaigns, and overall progress from search engine optimization.
With these reports, our clients can track how their website or e-commerce platform is performing and how they can customize their SEO strategy to gain more conversions.
View our pricing below to see the features of
our Custom SEO Report
Features

To Increase Your visibility Online

Strategy and consulting time
Up to 2 hours
Up to 5 hours
Up to 10 hours
Digital marketing strategy
✓
✓
✓
Monthly statistics and figures
✓
✓
✓
Flight schedule development and strategy
✓
✓
✓
Monthly metrics and goal reporting
✓
✓
✓
Web advertising channel analysis and consulting
✓
✓
✓
Organic and paid keyword lead generation and sales development
✓
✓
✓
ROI consulting
✓
✓
✓
Call tracking consulting (if applicable)
✓
✓
✓
Ecommerce consulting (if applicable)
✓
✓
✓
Marketing automation consulting
-
✓
✓
Website personalization consulting
-
✓
✓
Investment
3,000 INR per hour
2,750 INR per hour
2,500 INR per hour

Monthly Consulting Pricing

Custom reporting and Google Analytics consulting
✓
✓
✓
Google Analytics goals set up
✓
✓
✓
Google Analytics events set up
✓
✓
✓
Monthly traffic reporting
✓
✓
✓
Traffic reporting by channel
✓
✓
✓
ROI reporting
✓
✓
✓
Funnel visualization reporting
✓
✓
✓
Cost-per-lead (CPL) reporting
✓
✓
✓
Monthly goals and conversion reporting
✓
✓
✓
Ecommerce reporting (if applicable)
✓
✓
✓
Call tracking reporting (if applicable)
✓
✓
✓
Are You Really Eager To Know More? Call US: +91 93 6337 7776
Get A Quote
Get A Quote
Get A Quote
Why Does Your Organization Need Custom SEO Reporting?
Features
Today, every organization is utilizing search engine optimization for lead conversion and attracting more audience. However, if you are not sure whether your strategies are working or just wasting your time, how will you improve it in future? Custom SEO reports provided by us let you figure out the progress, revenue generation, lead conversion, and popular strategies. Once you gain all this information, it is easy to pick from there and grow your revenue.
These custom SEO reports help you especially when your business is large and growing, you have to handle multiple marketing channels, analyze ROI, goals, and cost per lead. You can gain in-depth and advanced knowledge of how lead generation is happening and which online marketing campaign is delivering maximum results.
However, if you are ambiguous about custom SEO reporting or the exact needs of your organization, we offer dedicated professional for analyzing your company's requirements and generating the report accordingly so that you can download SEO report directly. This report will assist you in increasing your conversion and growing your business.
Why Choose Us?
Click the button today to get Custom SEO Report.
We strive to provide Our Customers with Top Notch Support to make their Theme Experience Wonderful
Click Now
Tags:
What is Custom SEO Report?
Custom SEO Report Packages
SEO Report Packages
Custom SEO Report Services Providers In Bangalore