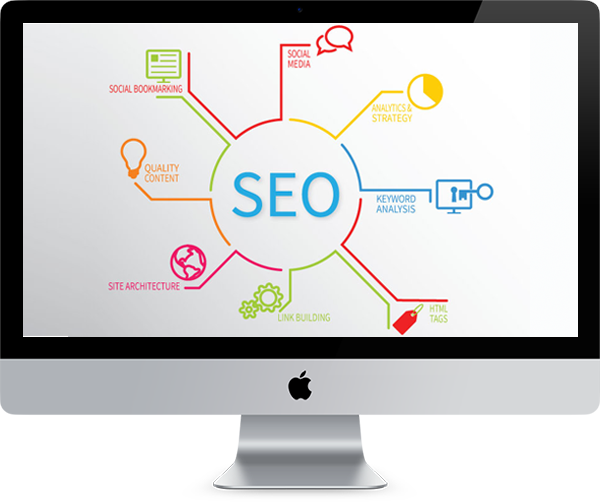 SEO Link Building
Whether you're brand new to link building or have been doing it for a while, we're sure you'll find something useful here. One of the key objectives of putting up a website is driving traffic into it. Since the birth of the internet, several strategies have been used to meet this end but only some of them have offered long-term benefits. It's not just about you 1 minute of fame but a continuous inflow of visitors from the web.
It's no secret that link building is the most important skill in SEO. In fact, it's a culmination of several different skills: you need to master content, sales, programming, psychology, and good old-fashioned marketing if you want other people to link to your site. This guide is designed to get you going quickly and in the right direction. There is a lot to take in, but we, 7 Stones have broken everything up into easy-to-digest chapters.
start today
Click to call us today to get your
SEO Link Building

done

We strive to provide Our Customers with Top Notch Support to make their Theme Experience Wonderful

Call Now
What is Link Building?
Link building is the process of acquiring hyperlinks from other websites to your own. Link building is the practice of spreading the link to your website throughout the Internet by using back-links in social media, guest blog posts, blog comments, partnerships with other businesses, and many more other strategies or It is the SEO execution of obtaining links from external websites to your own to improve both direct referrals (i.e., people clicking on the links), and search engine ranking.
The more your link is spread throughout the Internet, the more Google's algorithm starts to pick up your site as a relevant, important search result. Link building is all about increasing the popularity of the site link. In fact, back-links are Google's main rating resource because since the beginning of the search engine, back-links have been the best way to determine the quality and relevance of a website.
SEO Link Building
View our pricing below to see the features of our SEO Link Building strategy.
Features

To increase your visibility online

42,000 INR /LINK

84,000 INR /LINK

1,68,000 INR /LINK

DA Range (Calculated on link published date)
DA 21-41
DA 42-57
DA 58 and above
Competitor Link Targeting
✓
✓
✓
EDU/GOV links (any DA qualifies)
-
-
✓
Minimum domain social shares
150+
250+
500+
Customized Link Acquisition Strategy
✓
✓
✓
Contextual links
✓
✓
✓
Minimum link longevity or will be replaced (rarely happens)
1 year
1 year
1 year
Dedicated link building/outreach expert
✓
✓
✓
Online project management schedule
✓
✓
✓
Transparent reporting
✓
✓
✓
Keyword research
✓
✓
✓
AdWords keyword research
✓
✓
✓
Wordtracker keyword analysis
✓
✓
✓
Keyword competitiveness report
✓
✓
✓
Keyword mapping
✓
✓
✓
Industry backlink analysis
✓
✓
✓
Google Analytics setup w/ conversion tracking
✓
✓
✓
Ongoing monthly traffic & goal reporting
✓
✓
✓
Keyword rank checker access (Updates weekly)
✓
✓
✓
Social media monitoring interface access
✓
✓
✓
Competitor intelligence report
-
✓
✓
Blog review & RSS submissions
-
✓
✓
Current backlink analysis
-
✓
✓
On-page SEO consultation
✓
✓
✓
1 Hour Consultation with 7 Stones Digital Inc. CEO
-
-
✓
Monthly Link Reporting
✓
✓
✓
Monthly Link Building Investment:
CUSTOM
CUSTOM
CUSTOM
Need more information? Call Us: 93 6337 7776
Get a quote
Get a Quote
Get a Quote
Before to go further, and before the content can rank, it needs links, more specifically internal linking. Internal linking allows connections between your website pages. All an internal link does is point visitors to other content on your website. It's as simple as that.
But, Wait? How is it done? Do we need any resources for this? We will let you know!
There are various metrics associated with links that you should be aware of. These metrics can sometimes help you judge the value of a potential link, helping you assess whether it is worth pursuing and how much resources you should put into acquiring it. For this, you need to know the domain strength and all about page ranks, and how they are considered?
Domain strength is the cumulative value of an entire domain. Instead of looking at the value of individual pages, we look at the domain as a whole to understand how strong it is. And, Page Rank is calculated by Google and based on the number and quality of links pointing to a web page. It runs on a scale from 0-10, with 10 being the highest and 0 being the lowest of all. We can use the Page Rank of a website's homepage to get an idea of how strong it is.
You must be wondering, why is it so important? Are you? Then, keep reading!
Helps to build your SEO in a way that search engines find your site and then follow the links to discover additional pages on your site. Basically, it passes authority from one page to another.

It helps Google to crawl the site such as internal links in articles, helps Google to index pages more efficiently.

Forms the structure of your website as internal linking SEO structures your website making it both visually appealing and effective. So, by adjusting your internal linking SEO, you will help your visitors find the necessary information more quickly.

It helps to improve your ranking for certain keywords. For example, if we want a page to rank for 'search marketing finance' and we have a page containing these, then we can point people the page using the relevant anchor text. This sends a clear indication to Google that this page is appropriate to search users typing in that phrase.

It provides your audience with further reading options. Also, how to make this internal linking more and more effective? For that, Keep Going and follow some of 7 Stones tips!
Use valuable links only: Respect your readers and do not waste their time. Do not add internal SEO links only for the sake of the internal linking SEO. The best to avoid it, is to offer really useful internal SEO links.

Go for the Content Matching Links: Natural links are the best links. The internal link building needs to be transparent and reasonable.

You should understand that the more relevant your target keywords are, the better your rank will be. Apply a user-focused approach as an efficient internal link building requires a lot of planning and should be well-balanced.

It means while planning the linking strategy, you should take into consideration the target audience of your website in general and try to put yourself in the shoes of these people and envision what content and, as a result, what internal SEO links may be engaging for them.

Too many links are no links! You should choose the right links, but if you link every other line, you are just striking away the right balance. Keep adding new content: Want your website to have high ranking values? Yes? Then, generate new content as often as possible. This is called the *Freshness Value*.
Now, a DO NOT DO list for Internal Linking SEO. We are gonna tell you some tips that you need to follow!

Do not link to the homepage as it has a great linking potential. Therefore, do not waste it in such a way!

Do not use broken SEO links. Broken links are a page that has been moved or is deleted piece of information. The links that no lomger work considerably harms the internal linking SEO.

Do not put important links in the end. Your content may be of the best quality, but the reader for some reason may not reach the end of it. So, do not take unnecessary risks.

Do not link *Contact Us* page. You don't need this for sure, as it may bring nothing but irritate your reader.

The outcome of these will give you a surprise!
Everyone's website needs SEO but how do you know, how much to pay or whom to trust with your website?
How much should a link cost to generate?
How much will *your* link cost to generate?
So where exactly is your money going when you pay a digital marketing agency for link building services?
That's a question we get a lot as an agency and at the end of the day, the right answer is *it depends*

Unfortunately, there is no standard cost for outsourcing link building and most marketing agencies just charge whatever they deem reasonable. Rates and even payment schedule vary from company to company. Some will charge an hourly cost while others will charge a fixed rate per month. Many SEO firms charge per link or per post, which typically includes 1-2 links.

Thanks to you for this focus on algorithmic use and analysis of links, growing the link profile of a website is critical to gain attention and traffic from the engines. As you have seen, internal linking SEO is not as frightening as it seems at the first sight. Hopefully, now as you've read this article, whichever route you choose you can make an informed choice. If you take nothing else away from it, at least you should understand that links that require minimum effort will likely bring little benefit in the long term. You just need to be hardworking, diligent and a bit creative and you are good to go.

Happy link building!

Fill the form to get your SEO Link Building

Created

or

optimized

We strive to provide Our Customers with Top Notch Support to make their Theme Experience Wonderful

Call Now

Tags:

What is SEO Link Building SEO Link Building Cost In Chennai SEO Link Building Services In Bangalore SEO Link Building Packages SEO Link Building Companies
//Disable cut copy paste //Disable mouse right click