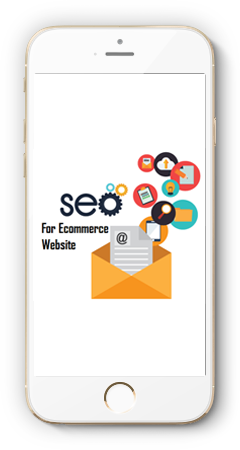 Ecommerce SEO
If you have an online store for your business, there's nothing more important than getting traffic to your website and getting popularity among your existing and potential customers. Your existing customers bring your potential new customer only if your products and service are satisfactory and if your website is among the best in the business.
Do not struggle trying to achieve your targets all by yourself, get in touch with 7 Stones Digital, the best among the top SEO companies In Chennai, and the top SEO companies in Bangalore. When you need help in driving traffic from your target audience to your website you need to identify the right words that your potential customers use to reach you. This is a fact because these are called keywords, the most important tool in the language of SEO in India.
start today
Let's understand how 7 Stones Digital picks E-commerce SEO pricing?
When a companies has more than 500 clients, it becomes easy for you to trust it blindly. 7 Stones Digital is among the most popular brands in digital marketing and web development. This award-winning company proudly pronounces itself to be the best because it has confident and trained professionals working towards the success of the projects assigned for the development of your business. Once your project is under process, you will see how your website begins to gain traffic, and it ranks among the top 10 most popular websites on every keyword search. Your SEO package will include extra services and necessary tasks that would optimize your website to beat the best in the business.
Ecommerce SEO Pricing
The designers and content team determine relevant keywords based on the kind of product and services you offer. You will have quality content created and marketed for you in the form of blogs and social media posts. The company gives you value for money, you can get the best SEO package at affordable rates. The package would be designed according to the size and requirements of your business. Your e-commerce store would have a complete new renovated look once the project is complete and that's guaranteed to you on papers.
What is the role of SEO in E-commerce?
SEO stands for Search Engine Optimization, and this optimization is vitally important because understanding it is the first step to successful marketing. When you ignore SEO, you put your business at risk, because your business is not visible to your potential customers. When you're not visible on the search engine page, you don't get leads which means no business.
Search Engine Result Page (SERP)
Ranking on Search Engine means everything these days, and 7 Stones Digital does that for you. You would rank high not only on Google, but on Yahoo Search and Bing too.
Thinking SEO Costs Fortune
One of the most common mistake people make is thinking that SEO costs a fortune, which is untrue. SEO is very cost-effective and when you invest in SEO website building, you'll begin to see the turnover flowing within a short period of time. You will have to depend less on website traffic and on customers to recommend your product, because Google and other search engines will be doing that for you.
Website is a key customer attractor
To add to the benefits, you will soon notice your counterparts being beaten by your speed in growing. Your website will become your key customer attractor. It would have the perfect design to look naturally great to your customers. No matter if your counterparts have better offers and more discounts, you'll be the one cracking more sales at the end of the day. Always go for the full package to get the services from the time of buying a domain for you to the date the page on the website is completed.
Ecommerce SEO

PRICING CHART

View our pricing below to see the features of our Ecommerce SEO strategy.
Features

SILVER

GOLD

PLATINUM

ENTERPRISE

Web server analysis & reporting
Up to 150
Up to 300
Up to 600
Custom
Keyphrase research
✓
✓
✓
✓
Mobile site optimization (if applicable)
✓
✓
✓
✓
Information architecture audit
✓
✓
✓
✓
Google Analytics setup with conversion tracking
✓
✓
✓
✓
Google Analytics traffic analysis
✓
✓
✓
✓
Creation of Google Analytics custom dashboards
4 dashboards
8 dashboards
8 dashboards
Custom
Not provided filter / Not provided analysis reporting
✓
✓
✓
Custom
Setup of website sitemap
✓
✓
✓
custom
Alternate text added to images
✓
✓
✓
custom
Link redirect audit
✓
✓
✓
custom
Custom 404 error page setup
✓
✓
✓
custom
Product Markup - Schema HTML tags (initial)
✓
✓
✓
Custom
Rel="publisher" implementation
✓
✓
✓
✓
Initial copywriting articles or blog posts (up to 550 words)
Up to 4 pages
Up to 20 pages
Up to 40 pages
Custom
Quarterly web page freshness updates
✓
✓
✓
✓
Initial link analysis and disavow
✓
✓
✓
✓
Online project management schedule
✓
✓
✓
✓
Ongoing monthly keyword reporting
✓
✓
✓
✓
Google data highlights
✓
✓
✓
✓
Canonicalization analysis
✓
✓
✓
✓
Competitor intelligence report
✓
✓
✓
✓
Internal linking restructuring
✓
✓
✓
✓
Linkable content promotion
✓
✓
✓
✓
Header Tags Optimized (ex. H1s)
✓
✓
✓
✓
Duplicate content analysis & correction
✓
✓
✓
✓
Social media monitoring software
-
✓
✓
✓
Keyword rank checker access (updates weekly)
-
✓
✓
✓
Website usability analysis
-
✓
✓
✓
Universal SEO (Video, Maps, Images, News)
-
✓
✓
✓
Outreach to online influencers 
-
✓
✓
✓
Link reclamation
-
✓
✓
✓
Creation of text navigation (if possible)  
-
✓
✓
✓
Website design analysis
-
✓
✓
✓
Video and image XML sitemaps
-
✓
✓
✓
Integration of blog w/ RSS
-
✓
✓
✓
Website conversion analysis implementation  
20
35
50
Custom
Keyphrases guaranteed on 1st page results of Google (OR INITIAL PAYMENT BACK - 1 year commitment)
-
✓
✓
✓
Initial campaign investment: (Two month duration)
3,00,000 INR-4,00,000 INR
4,50,000 INR-5,50,000 INR
6,00,000 INR
Get Quote
Progressive monthly optimization: (1 year commitment = Subsequent 10 months)
(Mentioned rates are completely based on number of products)
75,000 INR
1,00,000 INR
2,00,000 INR
Get Quote
Need more information? Call Us at: +91 93 6337 7776
Get a quote
Get a quote
Get a Quote
Get a Quote
HERE'S HOW THE E-COMMERCE MARKETING PROCESS BEGINS FOR NEW PROJECTS
7 Stones Offers clear, concise, upto the mark and strong landing page design which allure visitors to take an action.
Adding SEO value to your website is the most important part of digital marketing for any web development company. The competition is high and you can't afford to miss out on any of the latest technologies and trends related to your business. The content that would be produced as blogs, articles, social media posts, etc. would enhance the value of your website. The content marketing strategy serves two most important purposes and they are; to let your customers know your true potential as a business, and to give search engines enough of content to promote your website and lay it as a response to customer queries.
Your customers will do business with you only after they realize that you are trustworthy enough, because they use online payment gateways and they have trusted the business before they make payments and purchases. Content production makes your website look more genuine and it works perfectly as a bonus to your SEO optimized e-commerce website.
When you set up a blog, you can add regular posts that come in various lengths and topics. They are posted by the content team every two to three days. Many times the blogs are posted almost every day, and the social media posts are uploaded online several times a day. These posts can have content related to the requirement of your customers. This can mean the trends in your business industry, details about new products, it can have pictures of the products, videos and tutorials, etc. Your product or service requires serious contents such as press releases, and promotional write ups for important company events and activities. Contents like these would give you popularity quickly, because they are not as common as contents related to the sale of a product or service.
Using only a few accurate keywords can get you to the top in ranking, and 7 Stones Digital has plans for your website. You would get quarterly content as a part of your e-commerce SEO package. When you work with the best company in the world of Digital marketing and web development, you can leave all the branding and promotion work to the company. Every factor that is required to be taken care of will be managed when you're working with the right company.
As discussed earlier, the importance of SEO stands as firm as ever. The product page is the most important page of all. The customer who lands on your product page should find it attractive and trustworthy. There are several e-commerce stores online no matter which business you are into. You're never the only person in that business, and you need to beat the cut-throat competition and stand out in the crowd. For this the product page has to be SEO friendly, responsive, and extremely easy to operate.
7 Stones Digital will ensure that your rankings on search engines are kept high and the keywords would be divided into separate paragraphs and sentences as and when required. The model number of the product matters a lot. Customers tend to type in the name of the product and the model number so that they find the exact product they are looking for.The product page should have the right images that matches with what you're selling. The images have to look impactful and impressive. The SEO-friendly text would definitely drive in customers, but a page with no images is not usually very descriptive and attractive. Therefore appropriate images would be added to the content where required, to increase the traffic and enhance the descriptiveness of the product. This would perfect the product demonstration to your customers.
Images speak loud, but when alt text is added, it describes each image in a more particular and excellent manner on the page.7 Stones Digital would review every page and do an in-depth analysis. This would be done to ensure that long-tail keywords are targeted on your web page and the images are alt text optimized. The rest is assured by the fact that you wouldn't be missing out on any SEO related elements, and at the end of the day you'll have the perfect website for your business.
This is the first step. The keyword is identified after extensive amount of research. The keywords are key phrases used by people to search for a particular product or service online. Your product is included in this phrase and when it is searched on search engines, your website appears on top because your website has those keywords inserted in the literature.
Take for example, your store is selling supplies for dogs, the keywords, "Dog supplies" is used by customers on search engine, and because your website has those words, it is going to show up on the list on top. Therefore, when the content is developed for your website the keywords are used as a critical SEO strategy for lead generation.
The pages on your website has to be optimized according to search engine standards. E-commerce stores have to be very accessible to online shoppers. The product page on your website should have the right keyword implementations and back-linking so that your customers reach the product page directly from the search engines page. Make sure the proximity of the keywords match the phrases people use to search for what they're looking for online.
7 Stones Digital will ensure high ranking, proper keywords implementation and usage of the right keywords that online customers look for. The marketing team would include images and phrases that would appeal to your customers to like and share what you have to offer. Every page would be reviewed and there would be an in-depth analysis done and you won't miss on elements such as title tags and the images would be optimized with alt text.
Along with making your website visible and listed among the highly ranking websites, 7 Stones Digital will make it user-friendly with navigation optimization. Users should find it easy to navigate through the website once their search takes them to the right page. There will be sections and categories added so that your customers can find exactly what they're looking for.
The navigation should be easy to use and understandable to your customers. If your users get confused about it, it would not make sense for them to continue on the website and they will quit navigation to go elsewhere. This is called a 'bounce' and this is something that you need to avoid. Too many of these bounces could lead to lower your popularity and dropping your ranking.
The breadcrumb navigation works perfectly as the most improved way of navigation on an SEO-friendly website. Through this method, links are added and keywords are added to your pages giving your users a chance to find their way to your website.
Click the button to build your landing today!
We strive to provide Our Customers with Top Notch Support to make their Theme Experience Wonderful
Call Now
Tags:
What is ecommerce SEO
Ecommerce SEO Pricing in india
SEO for ecommerce website in chennai
Ecommerce SEO product optimization
Get ecommerce SEO consultation reports
Ecommerce SEO USA