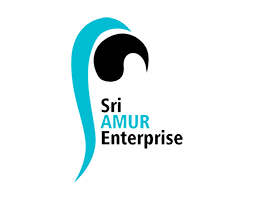 Mr. Ashish Narang,
Founder

.
"Sri Amur Enterprises explores to understand entrepreneurs as individuals, value their individuality and play to their strengths. Because greatness does not have a stereotype. From the earliest days through all phases of growth, I believe in supporting unique founders with unique insights as they take the seeds of promise and grow them into amazing, enduring companies"
Our Services
Printing & Fabrication
Powerful Layout with Responsive functionality that can be adapted to any screen size.
Marketing
Looks beautiful & ultra-sharp on Retina Displays with Retina Icons, Fonts & Images.
Trading
Optimized code that are completely customizable and deliver unmatched fast performance.
Corporate Gifting
Canvas provides support for Native HTML5 Videos that can be added to a Full Width Background.
Catering For Corporate Events
Display your Content attractively using Parallax Sections that have unlimited customizable areas.
Investing
Complete control on each & every element that provides endless customization possibilities.
Canvas: We know you want it!
Built with passion & intuitiveness in mind. Canvas is a masterclass piece of work presented to you.
We have more than 100+ predefined Portfolio Grid Layouts. See More