E-commerce web designing trends of 2019
In the past ten years, the reign of mobile, the introduction of AR, VR, AI, AMP and many other acronyms grew on the internet. Web designing trends also change every year. Previously we saw web designs with grids, stock photos, bold colour schemes, and asymmetrical layouts. After that as soon as technology grew, it led to websites with machine learning.
In 2019, web design trends will come up with both sides of the coin—aesthetics and technology. Here are the 8 dominating web trends for 2019.
1. Black-and-white palettes:
Colour is one of the most essentials elements on a website. It creates visual landmarks to unify a brand and to guide users through an interface. For 2019, classic black-and-white web design will make impressive statements.
White colour is a clean and reserved colour, whereas black is strong and assertive. Web design gets a striking look by combining these two colours. This combination works best with a minimal amount of other colours. Adding an accent colour can lead to breaking the interest.
2. Natural, organic shapes:
Designers are turning from typical systematic grids to natural shapes and smooth lines. Geometric structures such as squares, rectangles and triangles with their sharp corners will be there, but new trends will come with naturally imperfect and asymmetrical organic shapes. These shapes can provide depth to a web design that makes page elements stand out. They are based on nature but free-drawn elements can capture the spontaneity of man-made accidents such as paint splatter. Here, the web design's goal is to feel human and alive through the illusion of movement.
3. Glitch art:
Retro design is making its comeback in 2019. Glitch art will truly stand out in 2019. It is a perfect candidate to use in short headlines, motion graphics, and even logos. A simple glitch effect can be created in so many different ways. Glitch art creates a sense of movement, adds a sense of urgency, and creates contrast. The glitch effect can be applied to anything like digital photos, videos, and motion graphics. Glitch art is mysterious by nature, and brands can take advantage of this to create a fascination towards their web design.
Micro-interactions are meant to surprise the user and create an event that is inviting and human. Every time you take a small action on a website or app and there is a specific response to it, this is a micro-interaction. For example, after refreshing a Twitter page you hear a beep, this is a micro-interaction. Or when you check Facebook, the red icon displaying your message count is a micro-interaction.
These have been the most common uses of them, but in 2019, web pages will heavily feature their more interactive incarnations. Hover and scrolling animations, chimes, and much more. All in all, this is a way to involve your
audience in your website, to subtly transmit information to the users about their actions and usage, and make web pages feel a little smarter.
5. Diversity: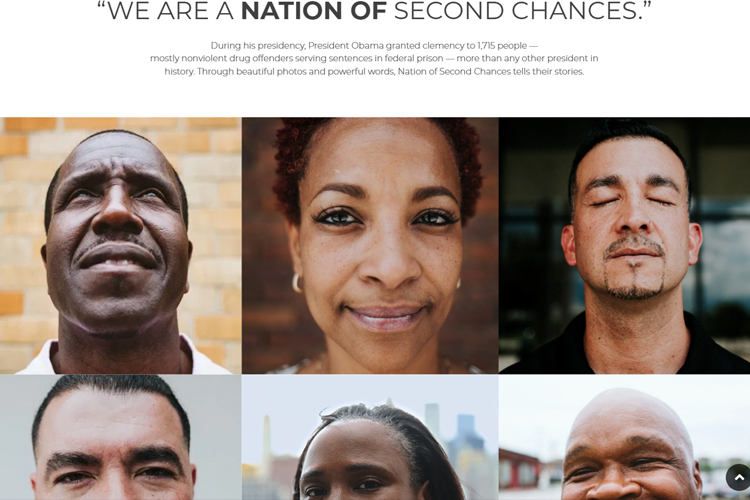 The internet connects billions of people with each other. People of different culture, age, religion, colour etc want to see themselves reflected in the web content. Web designing is all about making connections, real connections with real people. In 2019, diversity will take brands a long way. Websites having diversity reflected in designing will achieve more success. This is a topic of highest attention and importance. It is an added perk for websites as they can gain attention from diverse groups globally. By incorporating this trend they can humanise their website. This is a new kind of web designing trend. Websites are not meant for one particular group, the main aim of a website is to reach every human being regardless of any limit. This trend makes a website progressive, responsible and stand out in the crowd.
6. Minimalism:
Minimalism is one of the most classic and timeless web design trends. The fewer elements and content on a website, the less your audience will have to think. If a website is designed in the right way, it will show the users exactly what they are looking for. Minimalism will sustain its place in 2019 too. Animations and fade-in effects that make scrolling more engaging will give web pages freedom to space out their content and thus result in more whitespace, contrast and clear typography without too many distracting elements.
7. Micro Animation:
Micro animations are small yet significant animations. They are extremely helpful in guiding users through their interactions with your website. They also add an element of playfulness to your sit. They are going to be more popular than today in 2020. We can take example of the above site. Had it been without micro animation, it would be very flat and unimpressive. An animation supplies context, making sure the user doesn't get lost.
8. Bold Colour:
Every web designer wants to make a different website but eventually ends up with one major problem of their website getting lost in the crowd. Visually appealing and visually setting apart colour palettes for websites can break this monochromatic practice. Bold, bright, saturated colours like orange, neon, yellow etc help your brand stand out and goes against the soft neutrals that a lot of companies have chosen over the past few years. Vibrant colours indicate energy and enthusiasm. The concept of colour branding is loved by brands. They are using colours and associating them with their websites. Web designers are going for the vibrant colours which are best suitable for brands.
Related Posts: